Radmedix has been serving the vet market for over 10 years with innovative, industry-leading veterinary x-ray solutions backed by thousands of installations. Whether you're a companion animal practice, mixed practice, zoo, large animal or equine physician, Radmedix has a built to last solution to fulfill clinical demand! Radmedix offers both fully integrated x-ray solutions with DR technology as well as DR retro-fit solutions to upgrade your existing x-ray machine to fully digital. Innovation is paramount for Radmedix in that our cutting edge cloud based PACS, AccuVueCloud supports all modalities (DR, CR, CT, MRI, Dental, and Ultrasound) to allow for viewing anywhere, any time, with any internet capable device.
Our Acuity VDR is an advanced veterinary digital x-ray system capable of seamless generator integration with AccuVet software. The Acuity VDR system offers a 21″, full operational touchscreen control heads up display allowing the user to never leave their patients side while producing perfect image workflow. Auto-advancing exams allow for better workflow and patient care.
High frequency generator
6-way system movement helps patient comfort in small spaces
6-way system also tackles complex exams
300 lbs. weight load, accommodates many animals
Integrated urine trough for easy clean up
Laser-lined collimator
Integrated Patient tie-downs
Contact Us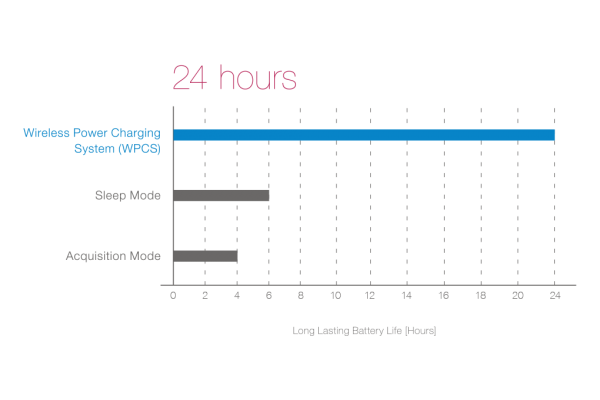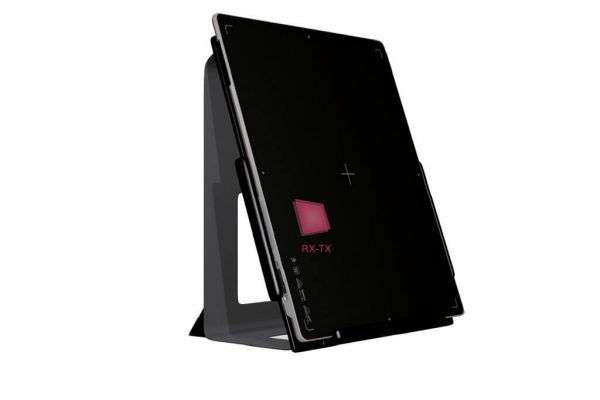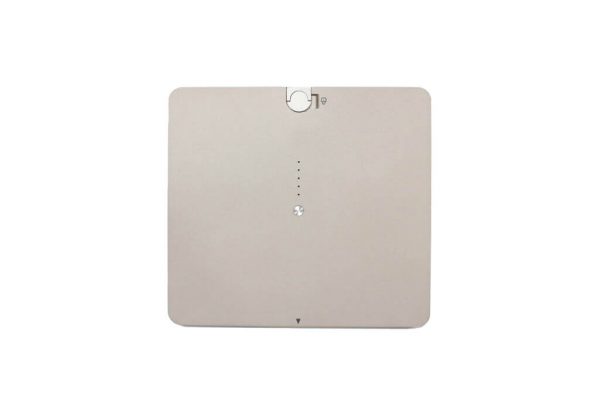 WPCS – Wireless Power Charging System

Acuity DR 1417 is embedded with a wireless charging system that enables seamless 24 hour wireless operating environment. This was made possible with a detector embedded RX and an external battery charging system TX. WPCS technology of Acuity DR 1417 makes possible operation with wireless charging without the need of a battery change. WPCS is a world first new innovation product which installed a wireless battery charging system to extreme portability.

G4 Acuity DR 17×17 Panel
The G4 Acuity DR 17×17 is truly the gold standard of companion animal diagnostic x-ray imaging. Whether seeking a completely integrated solution with the Acuity VDR or a retro-fit to an existing x-ray machine, the G4 Acuity DR 17×17 has you covered. This panel offers large format x-ray imaging for the highest quality detail in all patients without worrying about panel rotation. Just point and shoot.
17×17 wireless (tethered available)
Direct Deposited CSI
Resolution – 3.4 1p/mm
Pixel Pitch – 100um
Integrated handle grip (wireless model)
16 bit
Automatic Exposure Detection
No data loss regardless of exposure time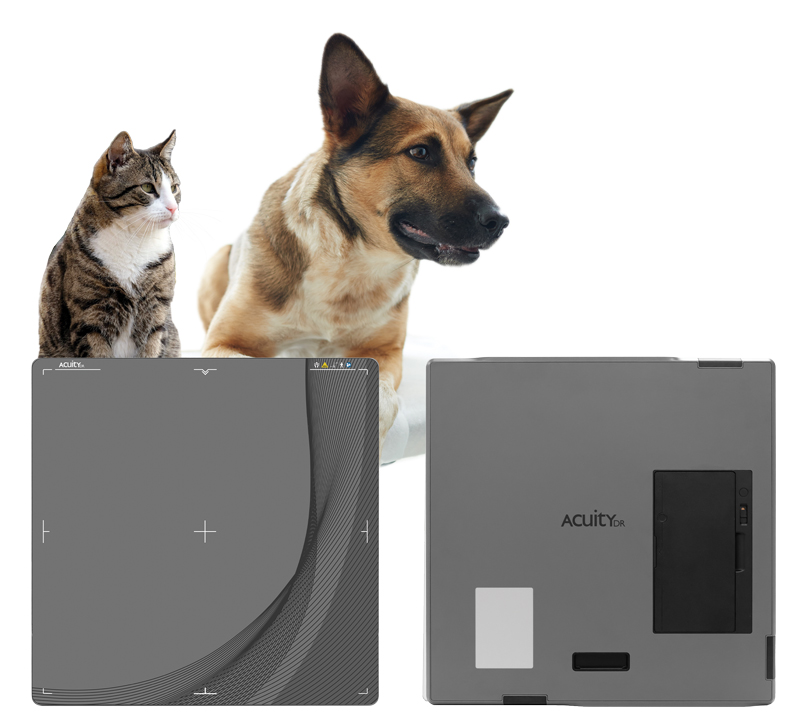 G4 Acuity DR 14×17 Panel
The G4 Acuity DR 14×17 wireless is our most proven and utilized solution sold into the most demanding environments requiring unique imaging versatility. Whether used in a zoo application, mixed practice, or companion animal hospital, the G4 Acuity DR 14×17 wireless panels allows for imaging anywhere, anytime.
14×17 Wireless
Resolution – 3.4 1p/mm
Pixel Pitch – 100um
Integrated handle grip (wireless model)
16 bit
Automatic Exposure Detection
No data loss regardless of exposure time
NEW flexible TFT for ultimate durability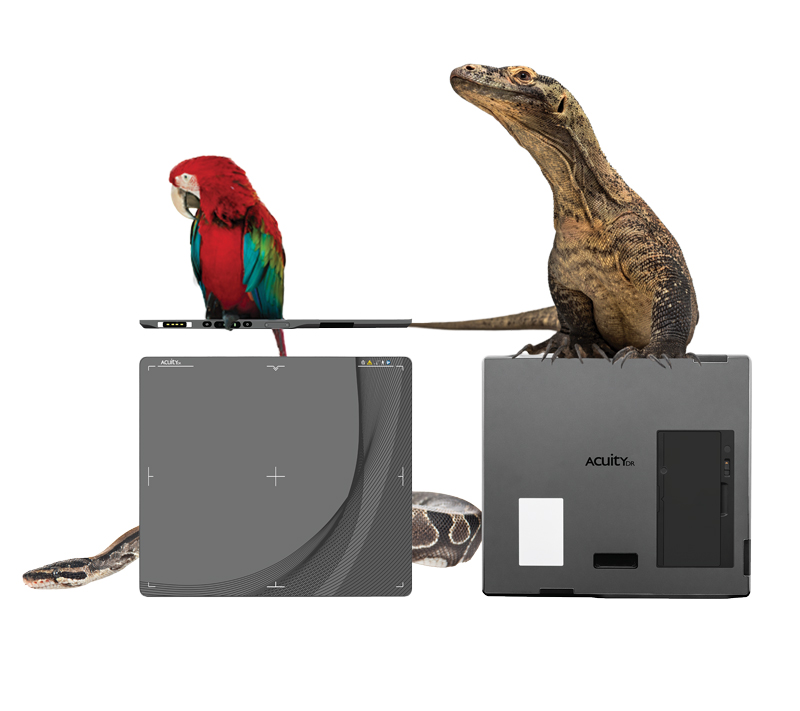 Radmedix's powerful AccuVue Vet software offers a clean, customizable user interface for fluid workflow even when complex exams are demanded. It's 10 point touch optimization offers the look and feel of a modern software GUI users expect from a seasoned imaging system. AccuVue Vet was designed with premium veterinary imaging in mind.
10 point touchscreen optimization
Customizable tool bar menu's – display only what you see
Advanced image wizard
Display and customize diagnostic image with 9 different processing's from a single shot
Email exams from directly within the software
Complete generator integration with Acuity VDR
Create unlimited common customized exams
Create and generate reports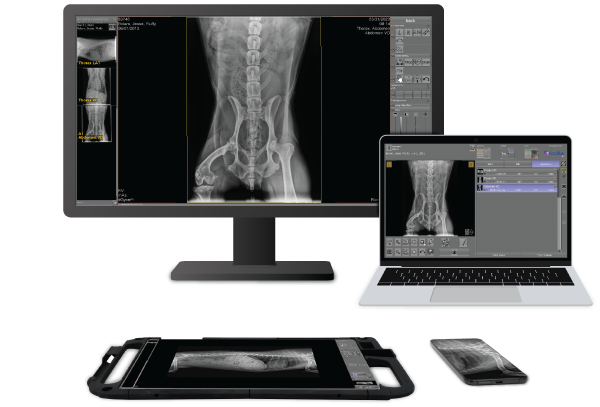 Radmedix AccuVueCloud computing PACS system delivers both a safe and secure image archive for all diagnostic images as well as viewing from any internet enabled device. AccuVueCloud PACS provides tools for veterinary radiology such as common line measurements as well as VHS, TPLO, and TTA markings.
The AccuVueCloud PACS application not only provides expandable storage space without the cost to upgrade hardware, it offers increased computing power that allows you to view and manipulate hundreds of large images using hand-held mobile devices like the iPhone, iPad and other tablets. When implementing AccuVueCloud, your practice will gain the added efficiency to access images securely anytime, anywhere via cellular or Wi-Fi network access.
HIPPA Compliant
Secure, tier 3 data center
Supports all vendor neutral DICOM modalities (CT, MRI, DR/CR, Dental, and Ultrasound)
True web based platform – no apps to buy or download
Unlimited viewers from anywhere, anytime, any device
Unlimited storage, no "per study" fee's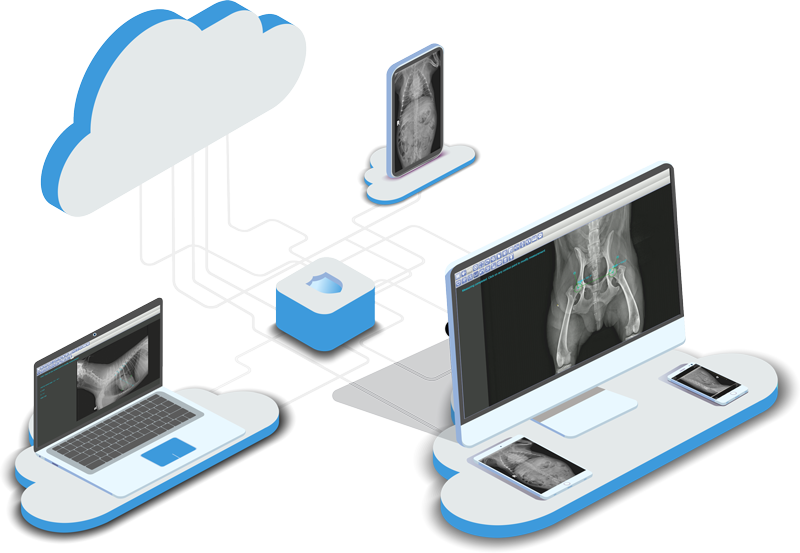 The Acuity PDR is a true portable x-ray system designed for mixed practice demands as well as in surgery imaging needs for precise surgical treatments. The Acuity PDR offers the latest cutting edge, lithium battery technology for over 300+ exposures on a single charge. No more searching for a power outlet to plug into and wondering whether or not it has adequate amperage to support it.
Totally wireless, sealed drip proof portable x-ray
16 pre-programmed x-ray techniques
Over 300 exposures on a single charge
Optional mobile cart for mobility
Weight – 28lbs
Laser LED collimator for accurate shot distance
40~100kV, 25 mA (50mAs max)
Get a Quote
Full Acuity PDR Page