Our Podiatry DR Solutions
Radmedix understands your need for detailed and advanced X-Ray viewing. Our Podiatry specific line of solutions include pre-operative planning capabilities and Podiatry specific toolsets, such as image stitching for long length studies. If you are searching for Affordable, Reliable, High quality, Wireless, Flat Panel Detectors and Podiatry specific Digital Imaging solutions contact us today for information on our turn-key Podiatry Digital Radiography Solutions.
Whether you are a start-up or an existing clinic looking for affordable equipment, contact us today for a free consultation our Direct Digital Imaging Specialists.
High definition imaging with smallest 76um pixel
Ultimate portability
WPCS Power System (wireless charging)
Smart information by OLED display
Water proof function for increased reliability [IPX4]
Various applications available
A slim and light weight 4.1 lbs. (w. battery) and fancy design
Get a Free Consultation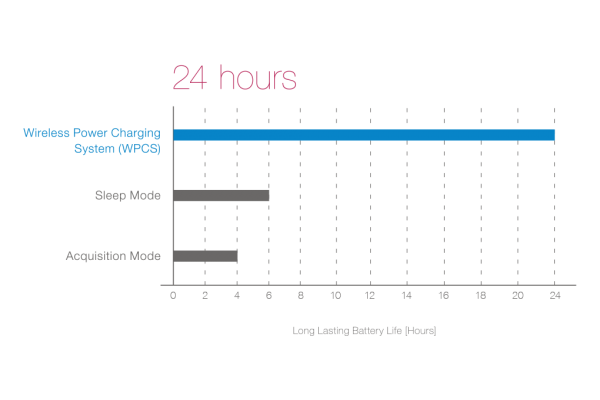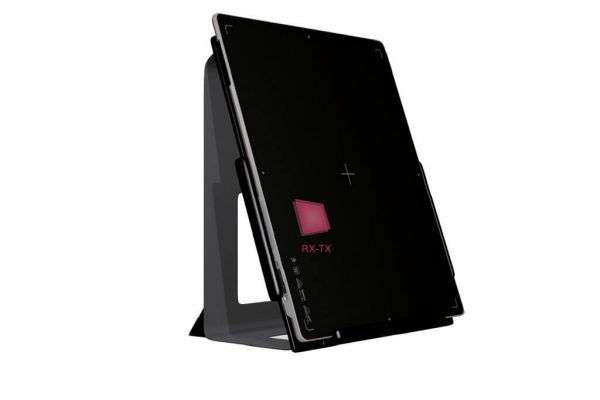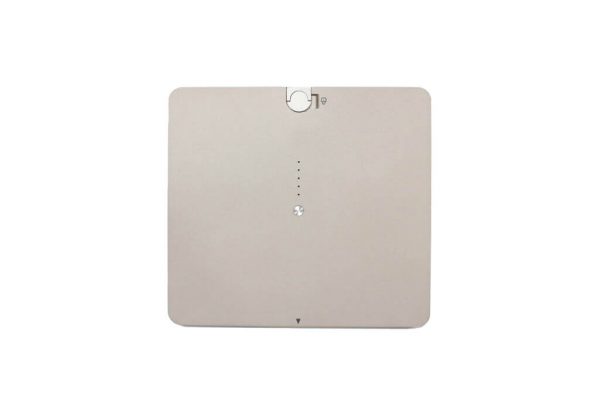 WPCS – Wireless Power Charging System

Acuity DR 1417 is embedded with a wireless charging system that enables seamless 24 hour wireless operating environment. This was made possible with a detector embedded RX and an external battery charging system TX. WPCS technology of Acuity DR 1417 makes possible operation with wireless charging without the need of a battery change. WPCS is a world first new innovation product which installed a wireless battery charging system to extreme portability.
Podiatry Wireless DR Panel

G4 Acuity DR 10×13
The G4 Acuity DR 1013 is our next generation, high-performance 10×13 wireless DR panel designed for extremity orthopedics, podiatry, and equine. It also has IPX5 protection for resistance against liquid intrusion.
10×13″ Wireless
Direct Deposited CSI
Resolution – 4.3 1p/mm
Pixel Pitch – 100um
Weight – 5 lbs
16 bit
Trigger Mode: Automatic Exposure Detection (AED)
No data loss regardless of exposure time
Pair with the X-Cel system for the ultimate podiatry solution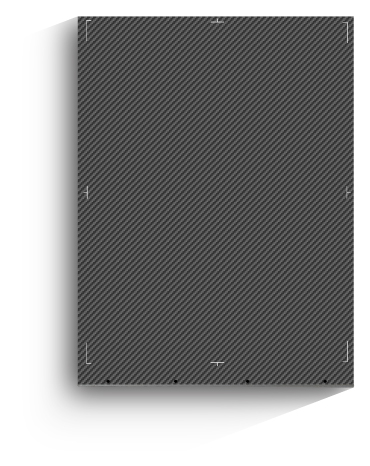 Radmedix's powerful AccuVue software offers a clean, customizable user interface for fluid workflow even when complex exams are demanded. It's 10 point touch optimization offers the look and feel of a modern software GUI users expect from a seasoned imaging system. AccuVue is designed for premium podiatry imaging in mind.
10 point touchscreen optimization
Customizable tool bar menu's – display only what you use
Advanced image processing wizard
Display and customize diagnostic image with 9 different processing's from a single shot
Email exams from directly within the software
Complete generator integration with Radmedix X-Ray Systems
Create unlimited common customized exams
Create and generate reports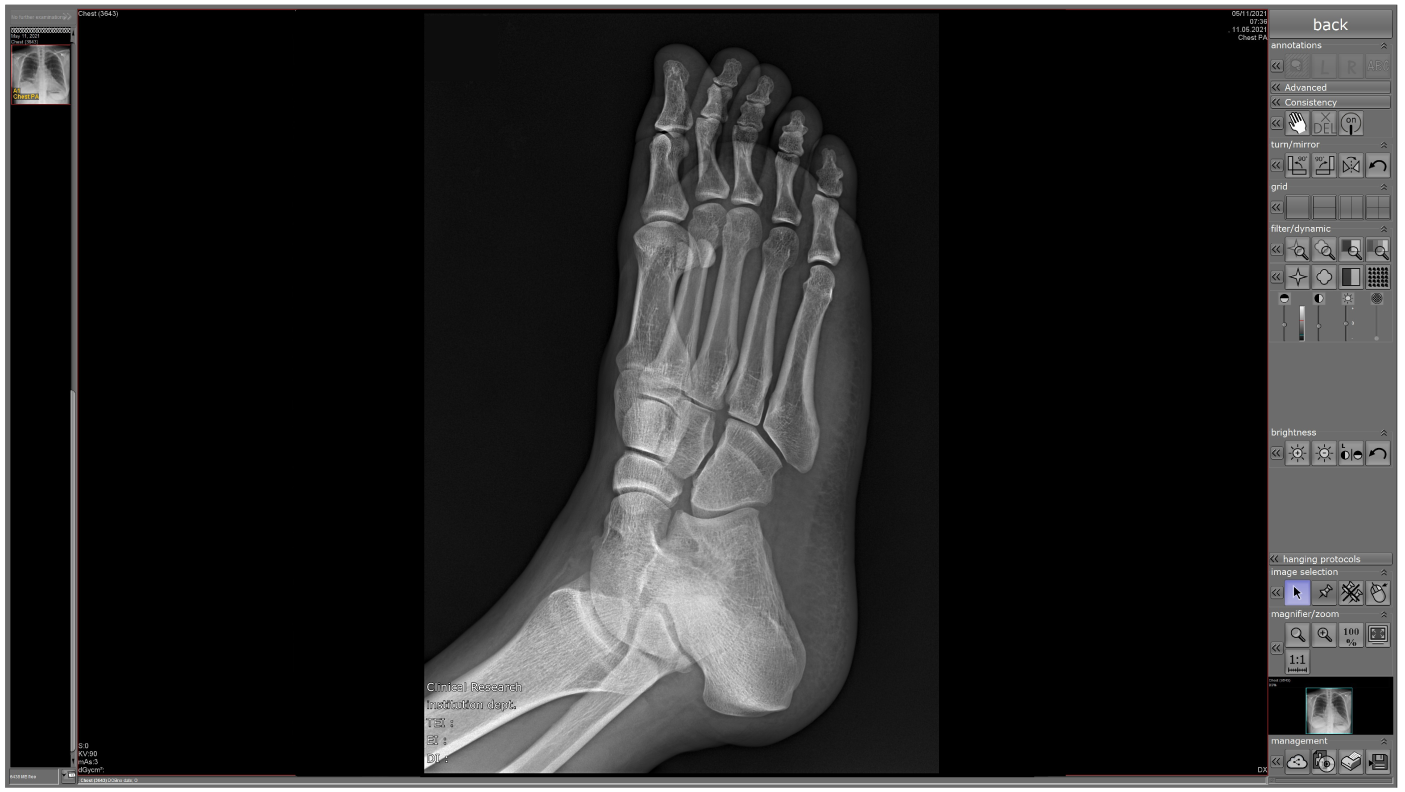 Radmedix AccuVueCloud computing PACS system delivers both a safe and secure image archive for all diagnostic images as well as viewing from any internet enabled device. AccuVueCloud PACS provides tools for chiropractic radiology common line measurements as well as software guided advanced markings.
The AccuVueCloud PACS application not only provides expandable storage space without the cost to upgrade hardware, it offers increased computing power that allows you to view and manipulate hundreds of large images using hand-held mobile devices like the iPhone, iPad and other tablets. When implementing AccuVueCloud, your practice will gain the added efficiency to access images securely anytime, anywhere via cellular or Wi-Fi network access.
HIPPA Compliant
Secure, tier 3 data center
Supports all vendor neutral DICOM modalities (CT, MRI, DR/CR, Dental, and Ultrasound)
True web based platform – no apps to buy or download
Unlimited viewers from anywhere, anytime, any device
Unlimited storage, no "per study" fee's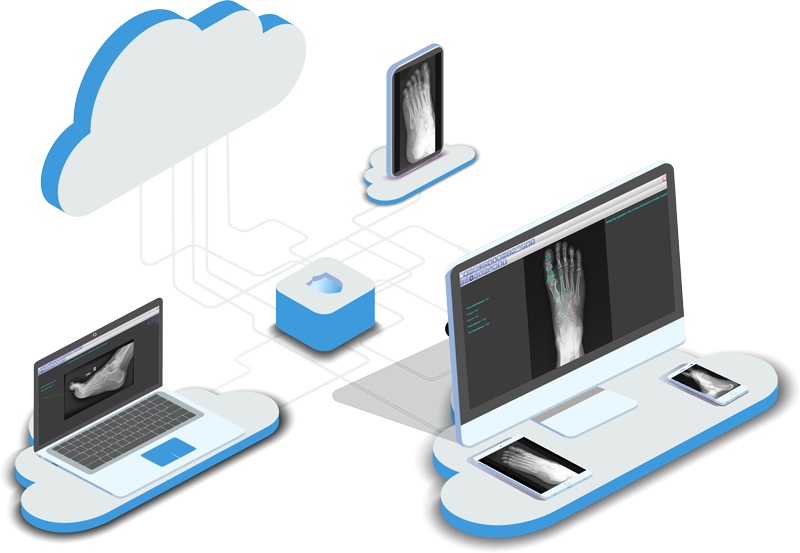 Advanced Podiatry Tools included:
Metatarsus Adductus
Total Adductory Angle
Metatarsal Parabola
Metatarsal Protrusion
Talo-Calcaneal
Hallux Interphalangeus
Hallus Abductus
First Intermetatarsal
P.A.S.A.
D.A.S.A.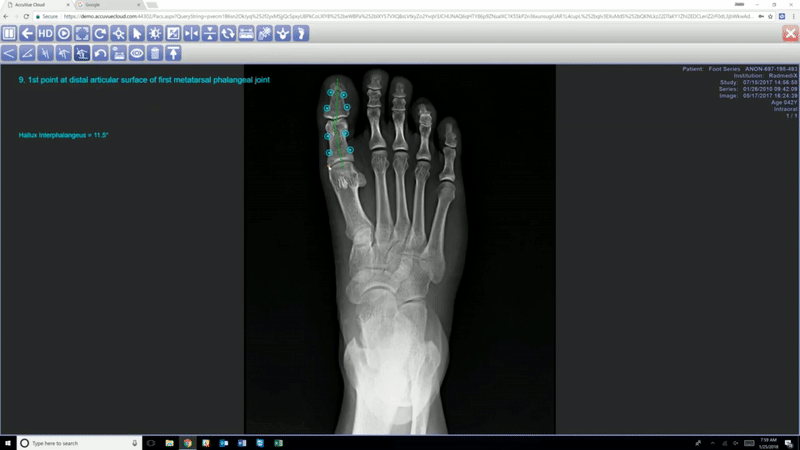 The Radmedix Acuity 10×13 wireless G4 Acuity DR system can be used with a new or existing x-ray system. The X-Cel podiatry x-ray system allows for limitless podiatric exams without limiting clinical workflow or space. The X-Cel 715-BD Series offers patented tilt-head functionality and 3.5″ base that comply with ADA guidelines tax credit (consult your accountant).
Eliminate the need to rotate the patient for the DP view
Eliminate the need to rotate the arm for the AP view
Eliminate the need to readjust the collimator lateral views
Enable wheelchair patients to be easily accommodated without having to leave the wheelchair
29″ SID
Integrated Safety Features
Tilt-Head eliminates the need for patient rotation
Patient support rail allows access from side or front
Download Literature