The Acuity PDR is a true portable x-ray system designed for mixed practice demands as well as in surgery imaging needs for precise surgical treatments. The Acuity PDR offers the latest cutting edge, lithium battery technology for over 300+ exposures on a single charge. No more searching for a power outlet to plug into and wondering whether or not it has adequate amperage to support it.
Our Acuity PDR can be used to x-ray patients who are unable to be transported to a hospital due to injury or health conditions. This system brings x-ray imaging to the patient and helps eliminate unnecessary positioning in their body. This prevents a more severe injury and ultimately will provide more comfort to the patient.
Our portable system aids emergency relief situations anywhere, anytime, and any environment due to its lightweight and portable structure without sacrificing power needed for proper examinations. Combined with our proven, hospital quality, G3 Acuity DR flat panel digital x-ray detectors, we can offer a package requiring less dose to patients and staff on the go to provide superior image quality.
Totally wireless, sealed drip proof portable x-ray.
Customized pre-programmed x-ray techniques.
40″ laser distance SID indicator and measuring tape.
Rotating LED laser collimator.
Over 300 exposures on a single charge and built in tube protection.
10 minute rapid charge allowing 50 exposures.
Modular system for easy servicing and support.
Soft touch membrane intuitive buttons
Programmable timed exposure controls
Auto diagnosis with 14 fault codes for intelligent error reporting.
Available with optional mobile cart.
Easy Mobility for Increased Workflow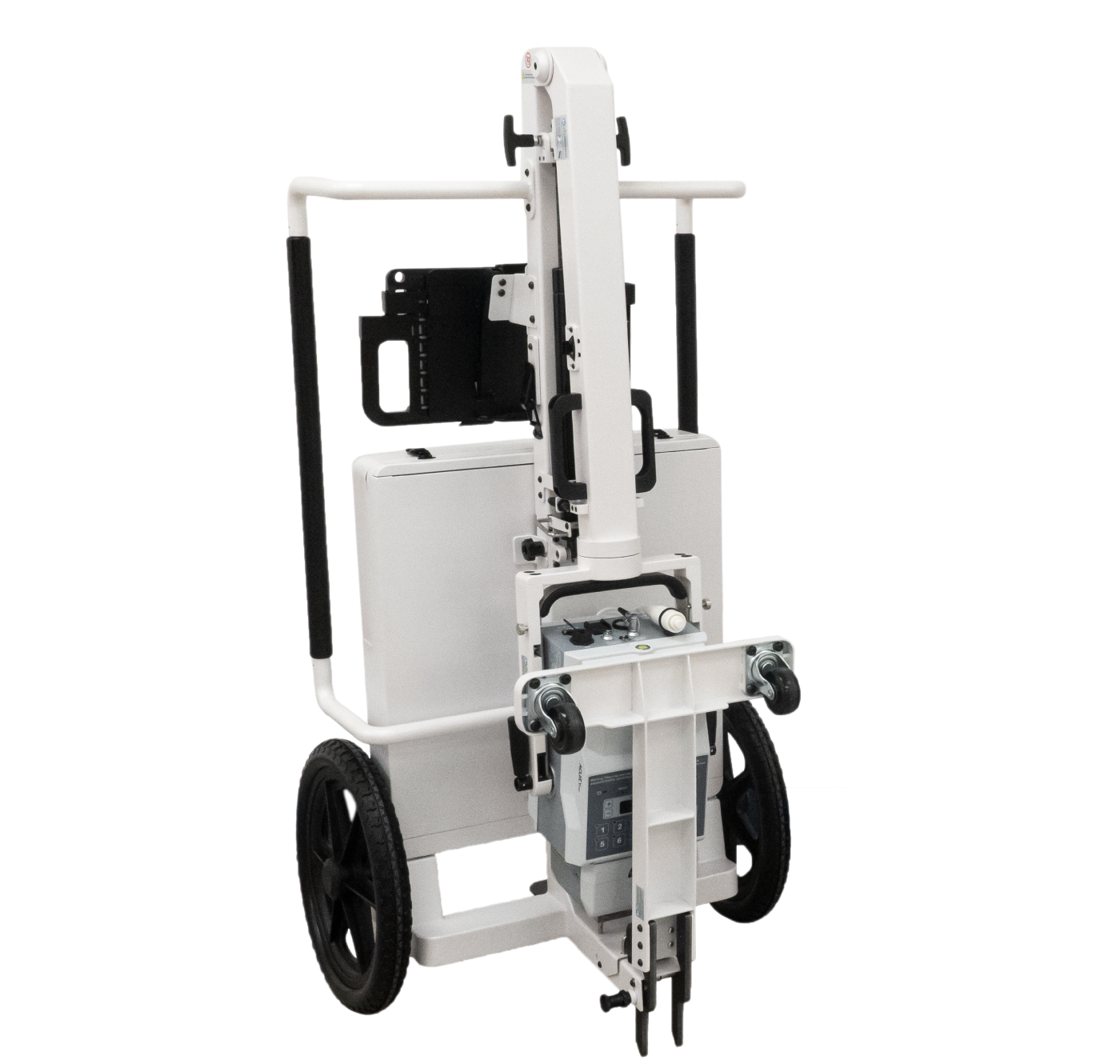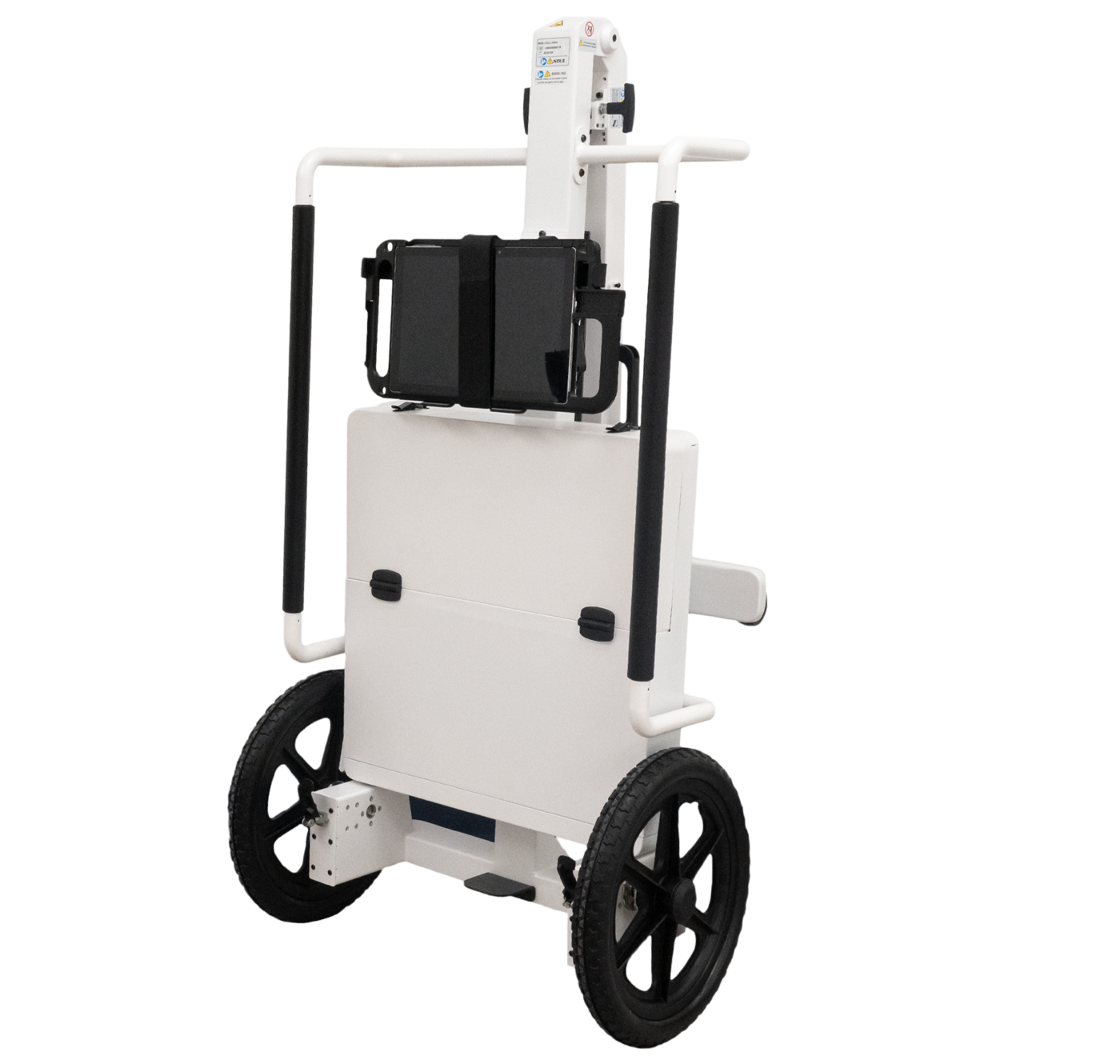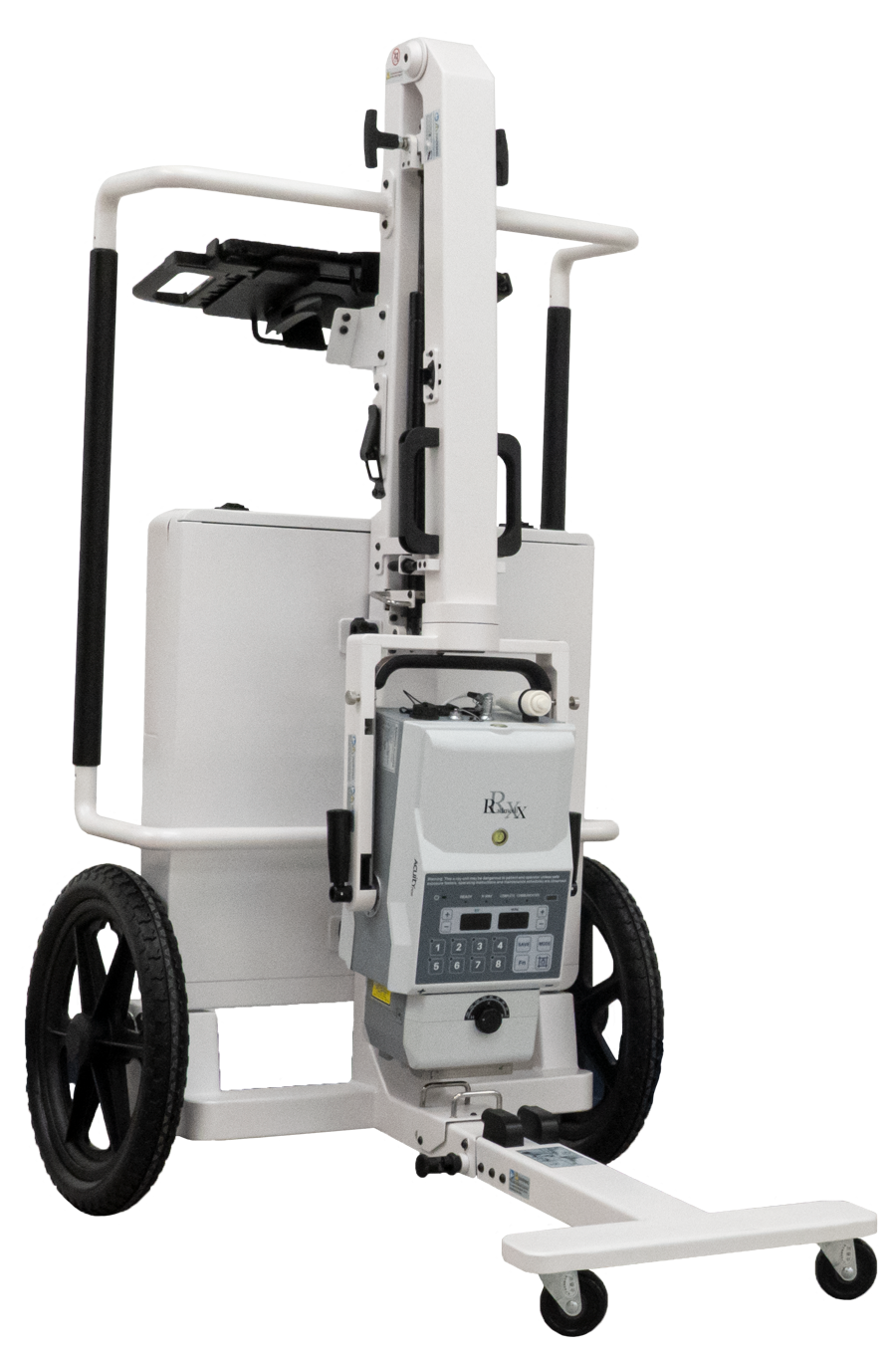 Our Acuity PDR portably x-ray system can effortlessly be folded up into a more compact shape after use to be easily transported to your next location in need of x-ray assistance. It can be loaded into a car using the handlebars which face down as you tilt and slide the system into your vehicle for easy transportation.
This system sits on two high quality durable wheels suited for all types of terrain which support the PDR in its folded form. The off-terrain suited wheels are especially useful in disaster relief situations where field hospitals are set up. Our PDR can easily make the trip to aid these makeshift hospitals. Also very useful in military zones when using a large heavy x-ray unit is not feasible, our portable x-ray system is perfect for the job.
The Acuity PDR contains a carefully crafted storage slot for our G3 Acuity DR panels. It contains high quality foam to prevent the panel from shaking around when mobile and protects the panel from scratches. The storage slot is big enough to allow the panel to have our hard case protector on it before it is placed in there.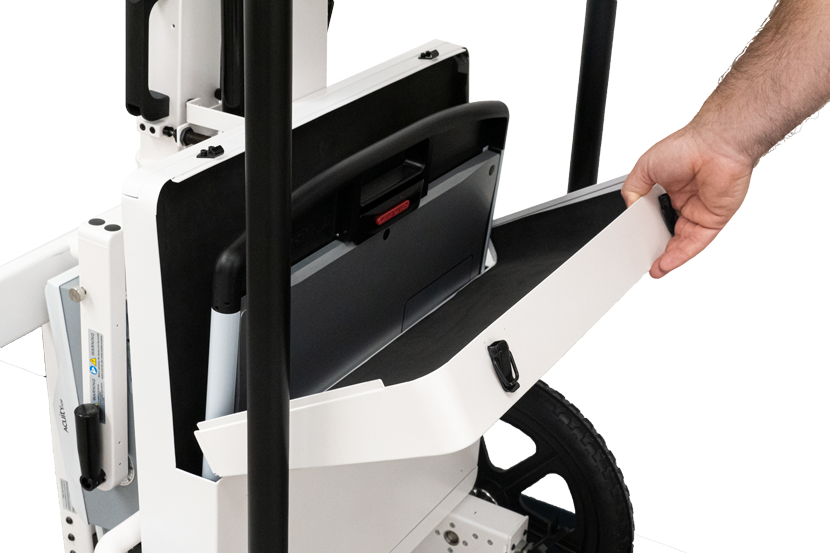 More PDR Portable Benefits
Specialized radiology rooms with fixed x-ray equipment definitely have its purpose in patient care. However fixed equipment has limitations which is where our Acuity PDR portable x-ray system comes into play. The PDR will increase versatility, convenience, improve patient comfort, and allow the x-ray tech ease of use when using this mobile solution.
Using our Acuity PDR avoids difficult transports and additional movements of patients. Additional movements of patients can not only cause discomfort but can cause a more serious injury so having their x-ray needs brought to them is vital.
The Acuity PDR offers fast exposure and low dose to patients/staff to provide superior image quality. Get high quality images fast in the field to quickly diagnose patients and get them the care they need. The Acuity PDR is a totally wireless system capable of over 300 exposures on a single charge due to its built in large capacity power supply with onboard charging. One of our most reliable systems to date, the Acuity PDR. We strive to provide digital solutions that lasts when it matter most, reach out today for a quote on our portable x-ray system.