G3 Acuity DR 14×17 Wireless Detector is a complete wireless, cassette sized X-Ray DR panel. It can easily transform any existing conventional x-ray room into an efficient Digital Radiology suite. It is portable and lightweight design requires no bulky modification and easily integrates with any manufactures original x-ray equipment.
Slim Cassette size 14×17″ Detector
Highly reliable and stable operation
High definition by direct deposition CsI
WiFi image transfer
Fast image acquisition time less than 3 Seconds
AED – Automatic Exposure Detection.
Wireless Interface
AccuVue Acquisition Workstation (UserPC)
Multi-channel Room Sharing Interface
G3 Acuity 1417
Wireless | IPX—4 Rating
General & Mobile Radiography
Vet Portable
The G3 Acuity DR 14×17 Wireless DR Panel delivers unmatched image quality just seconds after exposure. It is a perfect solution for practices seeking to upgrade their existing x-ray room at a cost effective price. This versatile, Wireless DR Detector allows for quick and easy integration and multi-purpose clinical applications.
Full G3 Acuity DR Page
Slim Dual Battery Charger
Two G3 Acuity DR 1417 batteries can be simultaneously charged with the Slim Dual Battery Charger. LED display allows for easy check of the battery level and with its light and compact design, user portability and usability is increased. The Charger comes standard with G3 Acuity DR 1417 detector.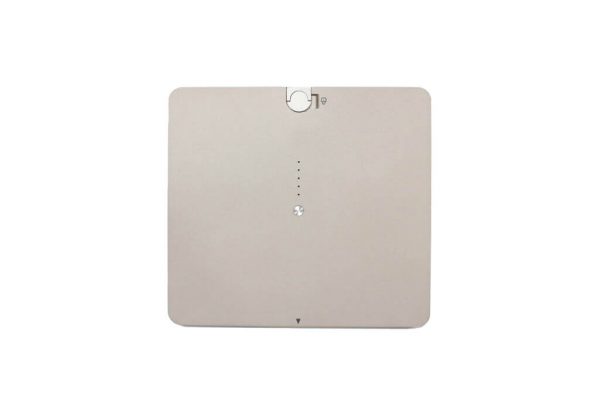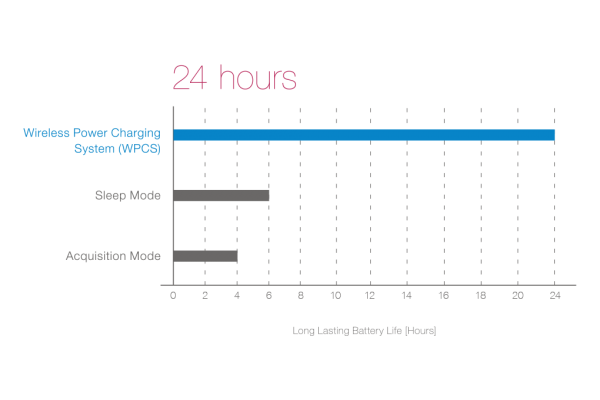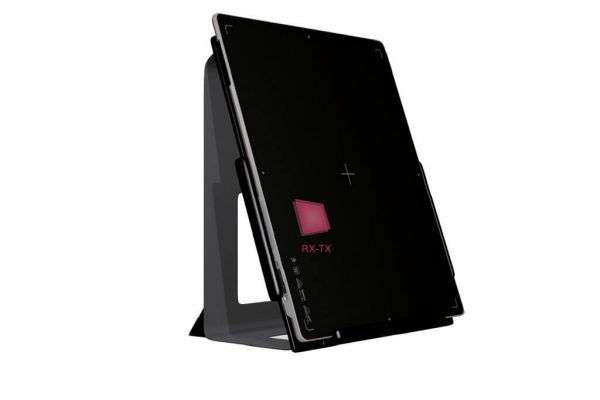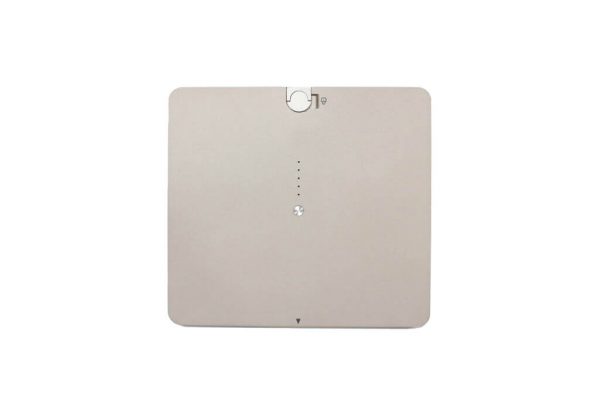 WPCS – Wireless Power Charging System

Acuity DR 1417 is embedded with a wireless charging system that enables seamless 24 hour wireless operating environment. This was made possible with a detector embedded RX and an external battery charging system TX. WPCS technology of Acuity DR 1417 makes possible operation with wireless charging without the need of a battery change. WPCS is a world first new innovation product which installed a wireless battery charging system to extreme portability.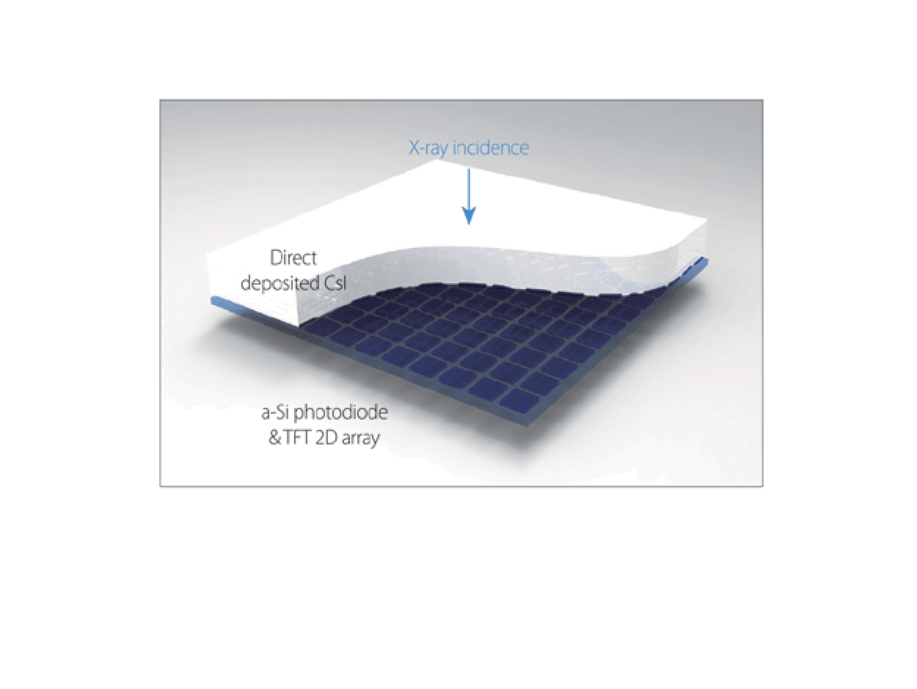 High Sharpness Images by
Direct Deposited CsI

Directly deposited CsI can provide clearer images at lowest dispersion compared to a conventional CsI and GOS scintillator. Radmedix promises its users the best image quality with its design of low noise TFT, electrons and optimized CsI thickness.
Better DQE Performance in Higher Spatial Frequencies
Radmedix with its directly deposited columnar structured Csl + TFT provides outstanding high quality images with high DQE performance in high spatial frequency range.
*DQE measurements condition : RQA-5 (Typical 2.6 uGy)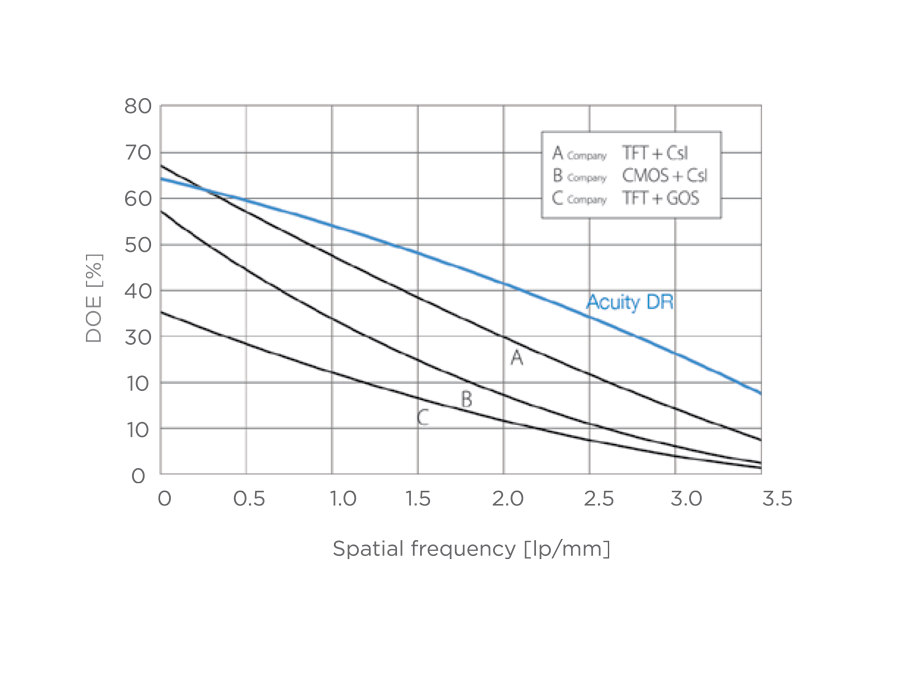 G3 Acuity DR 1417 is mechanically optimized and engineered with a metal unibody structure. Also, protection suit is separately provided to protect the detector in various situations such as hospitals and mobile environments. Ergonomically designed protection suit provides optimum usability in x-ray environments. X-ray environments efficiency considered package of a protection suit and a compatible tablet mounter further adds to user convenience.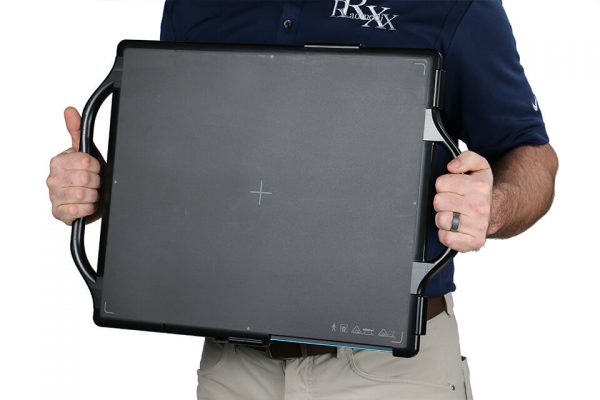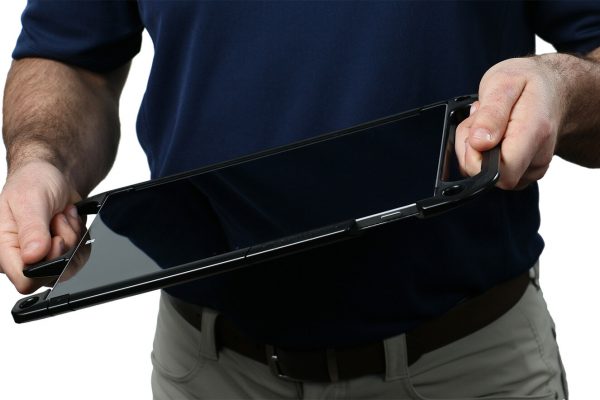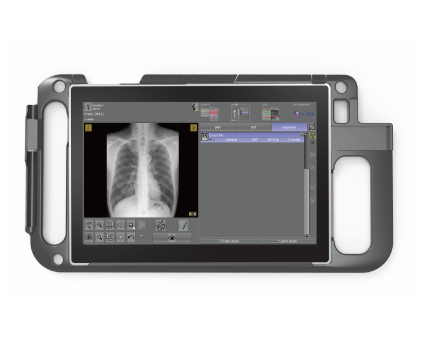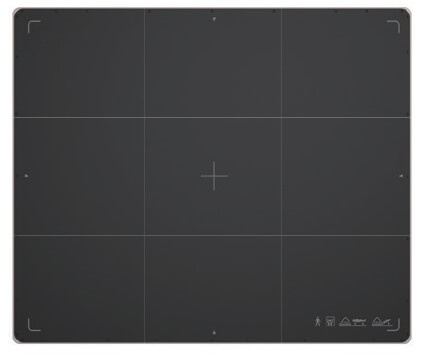 Inside AP maximizes the portability function of G3 Acuity DR 1417 which directly communicates with a tablet PC and Smart Phones to make possible the viewing of images on mobile devices. with PCP (Portable Console PC) and wireless communication, G3 Acuity DR 1417's high definition images can be given anywhere and anytime. This enables outdoor and mobile application such as in ICU, Veterinary, and Industrial situations. Now, capture x-ray images on your mobile devices.
Slim cassette size (36×43 cm2, 15mm)
Highly reliable and stable operation
High Definition by direct deposition Csl
WiFi image transfer available (optional)
Fast image acquisition time less than 2 sec.
Lossless AED support